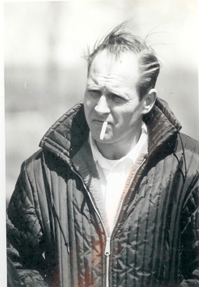 Charlie 'Dodge' Hagenmayer ~ In Loving Memory ~ 1931 - 2002
One of the first on the East coast to do anything with the small Dodge Hemi was none other than Charlie Dodge. Charlie built up a hot 53 hemi and transplanted it into an immaculate street ('40 Ford) coupe. There were very few street rods that could keep up with Charlie's innocent '40.
He graduated to Chrysler Hemi's and stayed.....

(Super Stock and FX Magazine - Dodge's Hemi Heritage)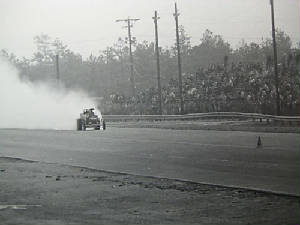 A note from Nancy...
My part in this compilation of memories is not technical... which won't take long to see.
Although, I have tried my best to organize the information I have.
For all of you race car 'junkies' I know technical is what you sink your teeth into. Happily for you, there is much information available. More and more each day... your needs will be met if you hit the appropriate buttons on the keyboard. *
I hope this site, and these memories, give you some insight behind the scenes... the stories of a life, and an exciting one at that.
I was privileged to be part, not by any monumental accomplishment. It was kind of by default... I was born into it.
I remember hearing a saying 'When someone shares something of value with you, and you benefit from it, you have a moral obligation to share it with others.' It is a notion I try to adhere to, and here in lies some of the drive behind this site.
~ Nancy (a.k.a. Charlie's daughter)